GC3 Innovators Roundtable
May 8th 8:00am to 5:00pm
Eastman Chemical
Kingsport, TN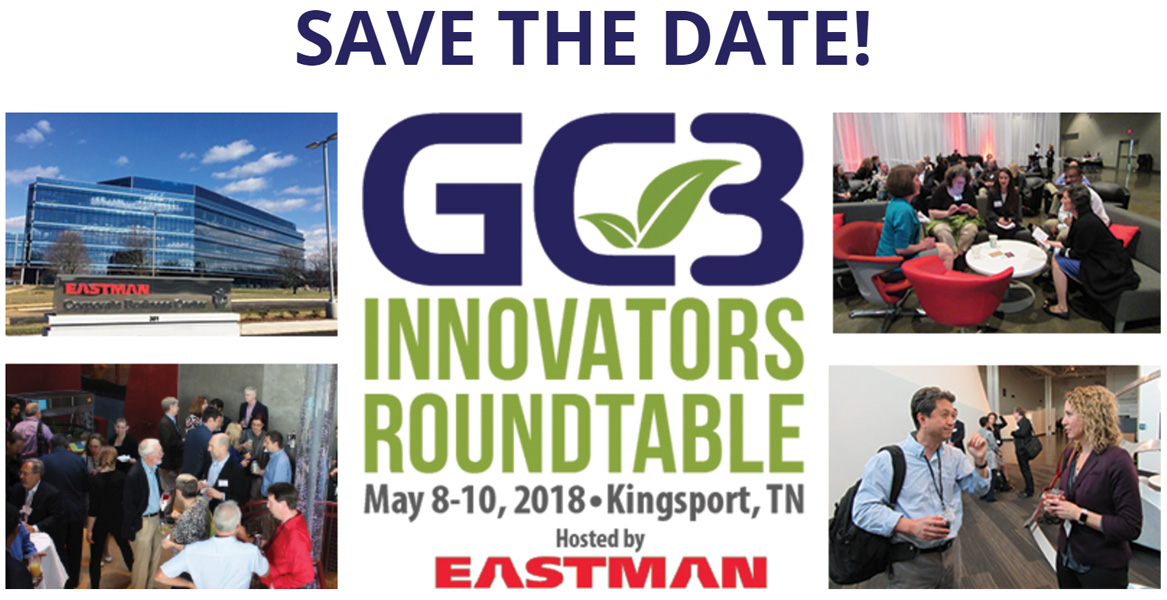 The GC3 Innovators Roundtable is a dynamic forum for business leaders to exchange green chemistry strategies and network to form new partnerships and collaborative projects. The Roundtable presents a unique opportunity for businesses to connect across supply chains and sectors. Networking events and receptions are productive and enjoyable. Attendees focus on developing practical solutions in a safe, collegial environment. GC3 Members and non-members welcome to attend. Registration opens in January 2018. For more information, visit the 2017 Roundtable website.
---
Stay Informed About the Bioeconomy Coalition of Minnesota
Sign up here to receive the latest news and information regarding the Bioeconomy in Minnesota.