Webinar: Wood-Based Renewable Diesel in a Midwestern Clean Fuels Policy
April 26th 12:30pm to 2:00pm
Online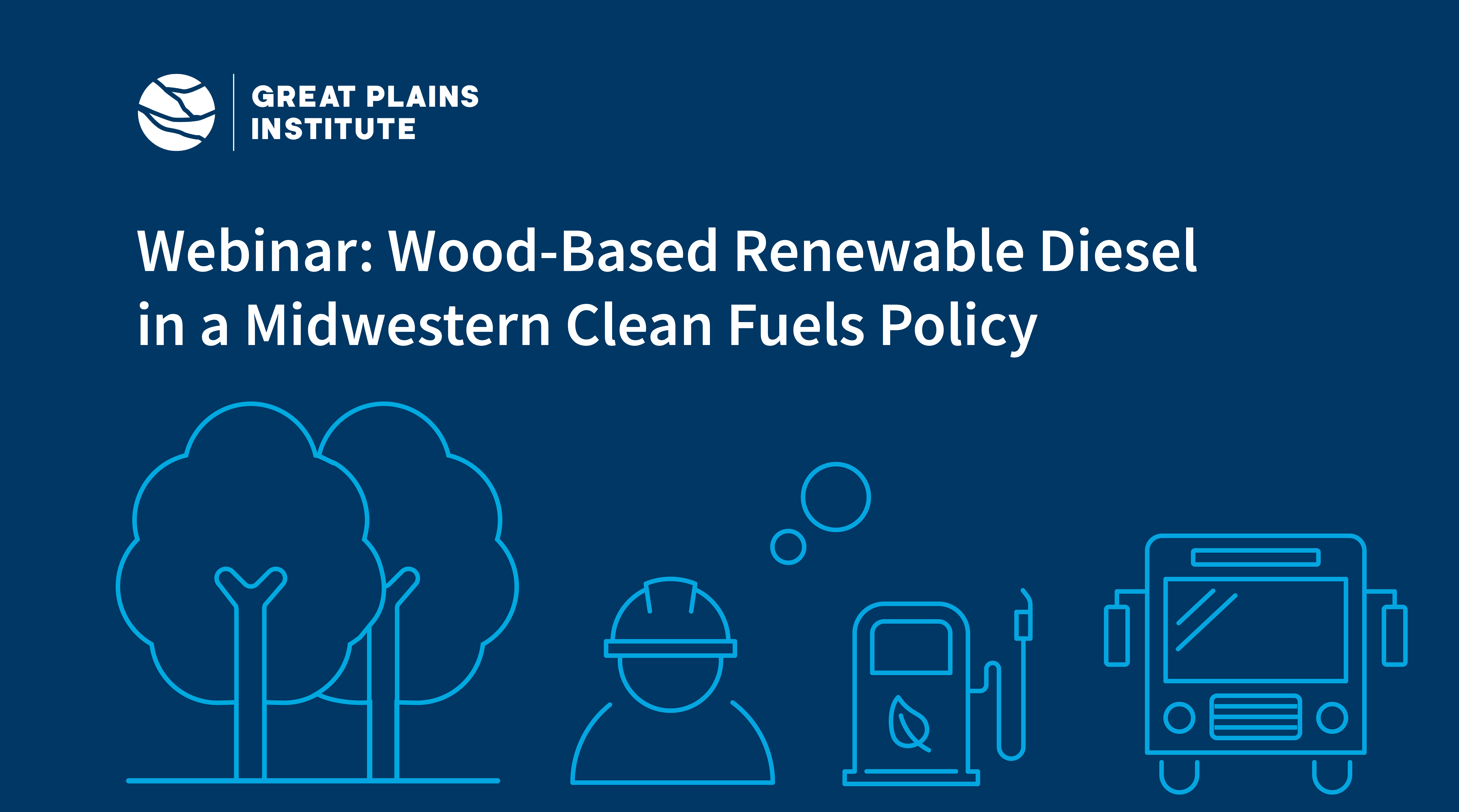 The Midwestern clean fuels policy is a proposed market-based and technology-neutral policy with performance-based incentives for any fuel that offers a greenhouse gas advantage, without picking winners or losers. It reduces the use of higher-carbon fuels and supports commercial deployment of lower-carbon fuels, including biofuels, and electricity for electric vehicles. A clean fuels policy in the Midwest could be a game changer for reducing emissions from the transportation sector, the region's largest contributor to greenhouse gas emissions.
This webinar will discuss how a clean fuels policy can create markets for underutilized wood through the production of wood-based renewable diesel in the Midwest. It will provide  attendees opportunities to gain insights from experts in several key areas:
Hear about the Midwestern Clean Fuels Policy Initiative
Learn how a clean fuels program can create markets for underutilized wood
Gain a better understanding of how wood-based renewable diesel pathways would generate credits
See analysis modeling credit revenues in various scenarios
Hear from industry representatives on how a clean fuels policy could support wood-based renewable diesel initiatives in the Midwest
Featured speakers:
Dr. Jim Bowyer, Dovetail Partners
Rick Horton, Minnesota Forest Industries
Terry Kulesa, Red Rock Biofuels Plant
Tad Mason, Red Rock Biofuels Plant
Nels Paulson, Conservation Minnesota
Eric Singsaas, Natural Resources Research Institute
Jessi Wyatt, Great Plains Institute
To reserve your spot for the webinar, register here.
---
Stay Informed About the Bioeconomy Coalition of Minnesota
Sign up here to receive the latest news and information regarding the Bioeconomy in Minnesota.