Bioincentive Faces Potential Major Funding Gap in Minnesota Legislature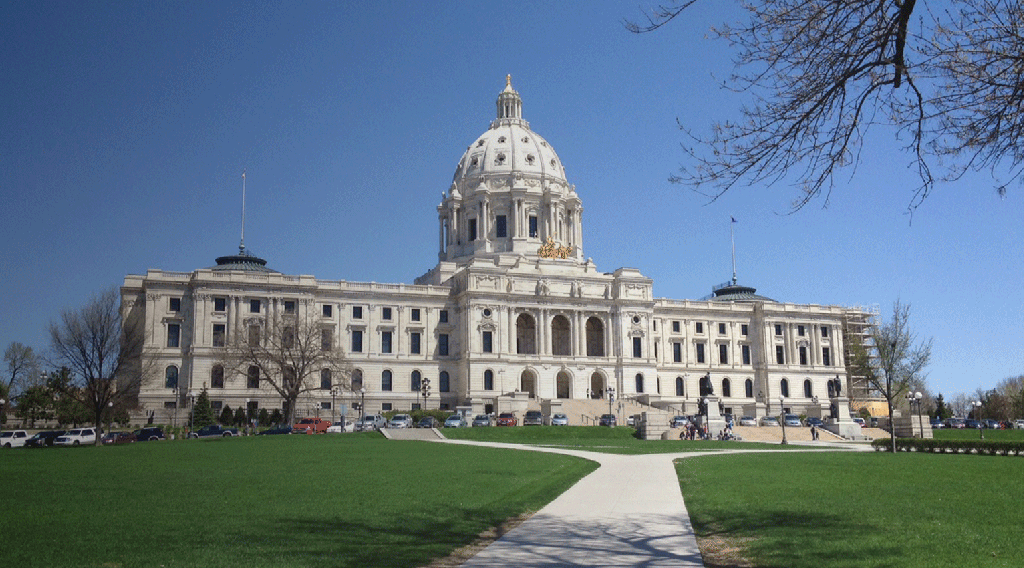 Minnesota's Bioincentive Program is currently at risk of being underfunded by the Legislature, potentially jeopardizing future projects in the state's emerging industry. The Bioincentive Program was established in 2015 to attract commercial-scale production of advanced biofuels, renewable chemicals, and biomass thermal energy in Minnesota. The incentive has already provided support for this emerging industry for organizations like Gevo (Luverne), Green Biologics/Central Minnesota Renewables (Little Falls), and Itasca Community College (Grand Rapids). At least ten additonal projects could be eligible for the incentive through June 2021.
The Bioincentive Program is a performance-based incentive program. It offers no upfront dollars to projects in the form of grants or loans, and thus does not place the state at risk of paying for a project that does not materialize. Instead, the company must first invest in a new project, build it, and actually produce eligible products. Only then does this "boondoggle-proof" program offer financial incentives. Because of the way this program is structured, it is assured of paying for itself through increased jobs and economic impact in the state.
One company with future projects in the works in Minnesota is Sappi North America pulp manufacturing mill in Cloquet. The mill's Managing Director Mike Schultz says he hopes the state will stand by their commitment to the bioincentive.
"The State of Minnesota's Bioincentive initiative is designed to encourage companies like Sappi to make investments that allow us to stay viable and continue to manufacture high-quality, sustainable products for the global marketplace," Schultz said. "Now that Sappi has done its part in making the investment, we hope that the Minnesota legislature upholds their commitment by adequately funding the program so that our great state can remain a competitive business environment now and into the future."
The Bioincentive Program started small, with only $1.5 million per year in appropriations. Even the small appropriation has been under-utilized because of the long lead-time in attracting new companies and getting new projects up to full-scale production. But that is about to change. The Department of Agriculture, which administers the program, receives estimates from companies that plan to use the program in order to estimate the funding need. Thirteen companies have come forward to say that they plan to draw on bioincentive payments for a range of projects scattered around the state of Minnesota.
Without adequate funding, this emerging industry in Greater Minnesota could face some serious hurdles and potentially stall future growth of this clean economy innovation sector. Companies that have already made investments in projects in the state assuming the performance-incentive would be there could be left hanging. And the state could earn a reputation for not keeping up its end of the bargain. The Bioeconomy Coalition of Minnesota encourages full funding of the bioincentive for the state to fulfill its potential as a global leader in the bioeconomy and the major economic and environmental benefits that come with it.
ECONOMIC IMPACT
A 2015 economic impact analysis conducted by the University of Minnesota Extension showed that the state's growing the bioeconomy could boost the economy by more than $830 million per year and create more than 3,000 jobs.  This is a state-wide benefit impacting the forest products industry, agriculture, and metro areas.
ENVIRONMENTAL IMPACT
The bioeconomy offers environmental benefits through lower emissions and improved water quality. Advanced biofuels offer at least a 50 percent reduction in greenhouse gases compared to gasoline, and renewable chemicals offer greenhouse gas reductions compared to petroleum-based chemicals.
WASTE
There is real potential to support projects that enable the transformation of waste products into higher value materials and energy. This will turn a liability into a resource and keep waste out of landfills.
For updates on the Bioeconomy Coalition of Minnesota, sign up for our email list.
---
Stay Informed About the Bioeconomy Coalition of Minnesota
Sign up here to receive the latest news and information regarding the Bioeconomy in Minnesota.