Member Profile: POET's Contribution to Minnesota's Bioeconomy Began in the 1990s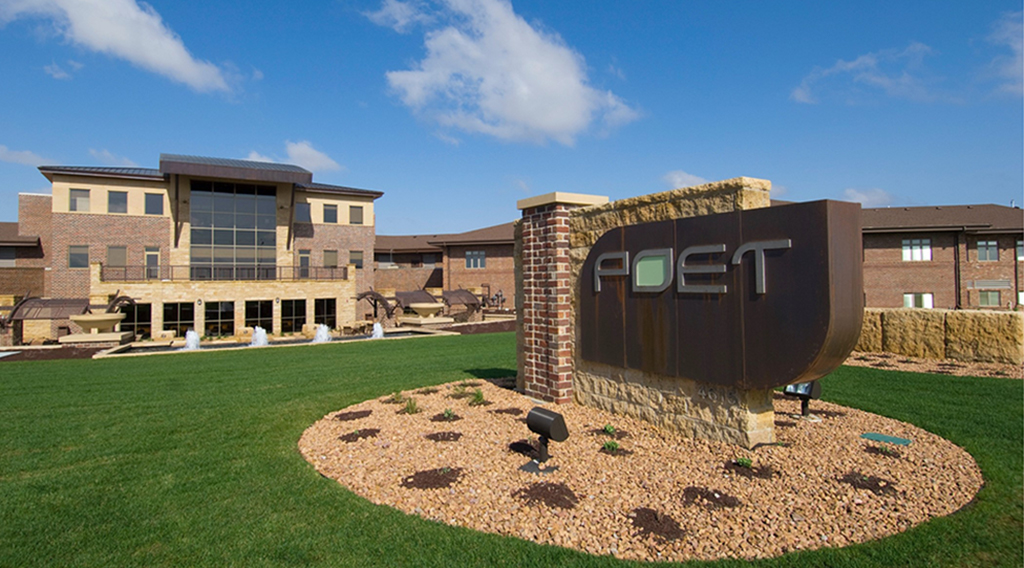 POET, the world's largest biofuel producer, was part of Minnesota's bioeconomy long before the formation of the Bioeconomy Coalition of Minnesota (BCM). So, it's appropriate that our new series featuring BCM members kicks off with this short profile of POET. In learning about the wide-ranging activities of various members, we hope to facilitate networking and continue to build the case for the strategic importance of supporting Minnesota's bioeconomy.
Minnesota's five-year-old Bioincentive Program has its roots in the producer payment program that stimulated the growth of Minnesota's ethanol industry decades ago. POET (known as Broin and Associates in those early years) was a pioneer in the design and construction of ethanol plants in Minnesota in the mid-1990s. In the following years, POET went on to build dozens of facilities across the Midwest, investing alongside local farmers and businesses, and starting a management division to operate its plants.
Today, POET's footprint includes 28 bioprocessing facilities across seven Midwestern states, including four in Minnesota. According to Michael Walz, director of state policy for POET, the biorefineries at Bingham Lake, Glenville, Lake Crystal, and Preston purchase more than 62 million bushels of corn from Minnesota farmers, fueling an annual production capacity of 182 million gallons of biofuel. POET's combined business activities in the state account for more than $318 million of Minnesota's GDP, support more than 3,000 full-time equivalent jobs, generate $235 million in household income, and contribute $26 million in state and local tax revenues.
The full contribution of biofuels to the economy sometimes is taken for granted says Walz, "Most people are familiar with ethanol as a renewable fuel, but biofuel production is also responsible for a wide range of biobased products that we use every day."
In addition to biofuel, POET biorefineries produce distillers' grains and corn oil for feed, renewable carbon dioxide for beverages and food processing, and, more recently, hand sanitizer. But POET is not stopping there. "The future of the bioeconomy is limitless," says Walz. "That's why POET continues to invest in research and technology to cultivate new bio-based products that will translate value back to farmers and rural communities."
The company was recently recognized as one of FastCompany's most innovative companies for introducing JIVE, a renewable alternative to petroleum that rejuvenates recycled asphalt. POET has also harnessed its patented no-cook process to make cellulosic ethanol from corn kernel fiber, a low-carbon renewable fuel currently supplied to the California market.
Walz says POET supports the work of the Bioeconomy Coalition of Minnesota and its facilitator, the Great Plains Institute, to promote clean fuels and more environmentally friendly bio-based products.
"Minnesota has the opportunity to take a leadership role in driving the bioeconomy forward," he says. "As the state transitions away from fossil fuels toward a greener future, incentivizing advanced biofuel production promises enormous future dividends, from cleaner air and lower emissions to job creation and new capital investment, across Minnesota and the nation."
Keep up-to-date on the Bioeconomy Coalition of Minnesota's work by signing up for our quarterly newsletter.
---
Stay Informed About the Bioeconomy Coalition of Minnesota
Sign up here to receive the latest news and information regarding the Bioeconomy in Minnesota.