Minnesota's Bioeconomy Incentive profile: Amp Americas converts dairy waste to renewable natural gas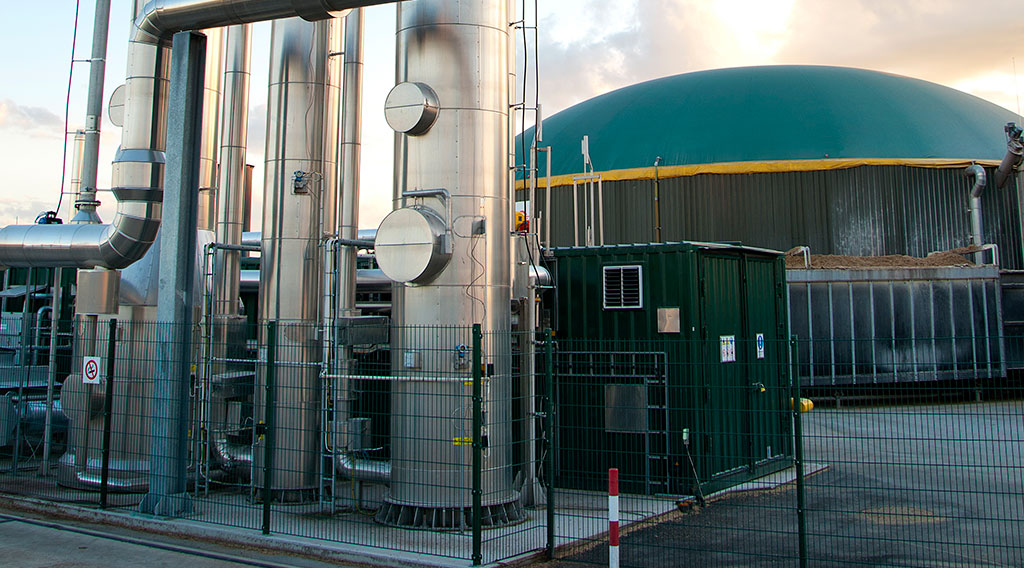 As the 2023 legislative session approaches, the Bioeconomy Coalition of Minnesota continues its effort to help stakeholders understand the importance and potential of the Minnesota Bioincentive Program. The potential of the program will only be realized by a fully funded program by the Minnesota Legislature.
Funding shortfall limits the Minnesota Bioincentive Program's potential
The performance-based incentive program is designed to attract investments to the state in advanced biofuels, renewable chemicals, and biomass thermal energy. Companies must fund and build a project and produce eligible products to receive the incentive. However, over the past four years, projects have not been fully paid for their eligible incentive claims due to inadequate funding allocated to the program by the Minnesota Legislature.
To inform policymakers and stakeholders on the beneficial impact of a fully funded program, we will be profiling several of the dozen enrolled companies over the coming months.
Figure 1. Minnesota Bioincentive Program recipients by sector
Elizabeth Abramson, Horizon Climate Group, LLC, created for the Bioeconomy Coalition of Minnesota in March 2023 based on information emailed to Great Plains Institute staff from the Minnesota Department of Agriculture, February 13, 2023. Originally published in the Minnesota Bioincentive Program Reimbursements fact sheet.
Minnesota Bioincentive Program profile: Amp Americas
Amp Americas is one of the companies enrolled in Minnesota's Bioincentive Program. They have invested in a renewable natural gas (RNG) project in Morris, Minnesota, to convert dairy waste into renewable methane that is purified to pipeline-ready RNG.
The Chicago-headquartered company has been a pioneer in the renewable transportation fuel industry since 2011, partnering with dairy farmers across the US to convert dairy waste into RNG and electricity, which is then used for transportation fuel and vehicle charging. Amp Americas owns and operates a portfolio of projects in several states, producing more than 10 million gallons of RNG and 8 million kilowatt-hours of electricity annually by processing waste from more than 100,000 cows.
Amp Americas began a partnership with Riverview LLP, a Morris-based dairy farm, in 2018. "This is our largest project to date and Minnesota's first dairy waste-to-transportation fuel project," explains Mitch Poindexter, senior vice president of corporate development at Amp Americas. "We capture manure from three dairy farms and convert it into 100 percent renewable transportation fuel [i.e., RNG] that prevents 100,000 metric tons of greenhouse gas emissions each year—the equivalent of taking 20,000 cars off the road."
Trucking fleets operated by companies like Amazon, FedEx, and UPS have modified trucks to run on RNG.
As the seventh largest dairy state in the country based on animal count, Minnesota has about 460,000 milk cows. "We believe the state of Minnesota presents a strong opportunity for RNG growth, and with continued support of state and local policy makers, utilities, and the public utilities commission, Minnesota can be a leading state in the production of RNG," Poindexter says.
"The AGRI [Agricultural Growth, Research, and Innovation] Bioincentive Program was a key consideration when we decided to develop our current RNG projects in Minnesota," he continues. "The program's fixed production value is substantial. RNG projects sell credits into volatile commodity markets, so any fixed revenues help de-risk the investments. The lack of full funding could impact our motivation to continue to allocate resources for future opportunities in the state. We hope that Minnesota can continue to be a leader in RNG by securing the additional state support needed to fully fund the growing RNG market via the existing law."
Enrolled companies demonstrate economic and jobs benefits of Minnesota's Bioincentive Program
In 2020, Brigid Tuck, senior economic impact analyst at the Center for Community Vitality at the University of Minnesota Extension, published an analysis of the Bioincentive Program's impact. The analysis highlighted key economic and jobs impacts of the incentive:
The Minnesota bio-based companies that received the incentive directly spent $690.5 million on construction projects to retrofit or to expand their facilities and employed 8,325 workers during their construction phases.
Amp Americas employed 140 workers during its construction phase and has since added six permanent full-time jobs in Morris.
Overall, the companies generated an estimated $1.2 billion of economic activity in the state, which includes $540.6 million in labor income.
In addition to construction employment, the building phase generated an estimated $46.5 million in tax collections.
Amp Americas is one of seven companies receiving incentives in the advanced biofuels category for their Minnesota projects. The others include Guardian Energy in Janesville, Highwater Ethanol in Lamberton, and Poet Biorefining facilities in Bingham Lake, Glenville, Lake Crystal, and Preston.
Author: Susanne Retka Schill is a Langdon, North Dakota-based freelance writer. Now semi-retired, she has nearly two decades of experience writing about biofuels and renewable energy.
Additional Information
Download our fact sheet for additional information regarding the Minnesota Bioincentive Program reimbursements.
Interested in supporting our effort to fully fund the Minnesota Bioincentive Program? Sign up for action alerts.
---
Stay Informed About the Bioeconomy Coalition of Minnesota
Sign up here to receive the latest news and information regarding the Bioeconomy in Minnesota.