Q&A: Fresh Energy Weighs in on Renewable Natural Gas from Anaerobic Digestion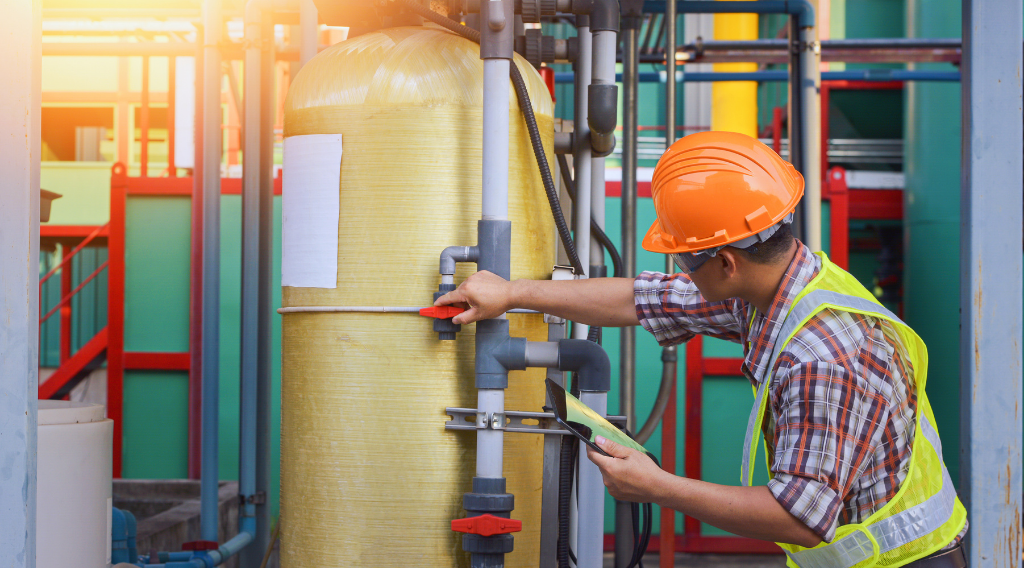 In our continuing quest to gather perspectives on renewable natural gas (RNG) from anaerobic digestion and the role it plays in decarbonizing transportation, we interviewed Fresh Energy's Joe Dammel, who weighed in on the challenges and opportunities associated with this technology. Dammel is the director of Gas Decarbonization and Energy Transition at Fresh Energy and a previous staff attorney at the Minnesota Pollution Control Agency. He holds a bachelor of science in environmental engineering, a law degree, and a master of science in science, technology, and environmental policy.
This blog post is the fourth installation of a blog series focused on RNG from anaerobic digestion. The first three posts, which are linked below, introduced the series, gave a 101 on renewable natural gas from anaerobic digestion technology, and discussed challenges and opportunities with the Renewable Natural Gas' Sam Wade.
Q: What are your organization's goals in the RNG space? How does it work to achieve those goals?
A: Fresh Energy's goal is to swiftly decarbonize the fossil gas system, and we work across many different levels of the energy sector to achieve this goal. We recently launched our Gas Decarbonization program in order to drive resources and expertise to tackle this issue. So, while we do not have specific goals in the RNG space, we are working to ensure that Minnesota is adopting solutions that will decarbonize the fossil gas system quickly and cost-effectively. RNG will play a role in this transition, but it is important to establish robust regulatory frameworks so RNG can be compared against other potential resources necessary to decarbonize the fossil gas system.
Q: What role, if any, does RNG derived from the anaerobic digestion of organic waste play in the marketplace? 
A: RNG derived from the anaerobic digestion of organic waste has a role to play in the marketplace, but the scope of that role depends upon the scalability, cost, and carbon intensity of this technology. While there may be some applications where RNG presents an opportunity to advance carbon reduction and climate goals, due to its high price and limited scalability, RNG as a decarbonization solution is best paired with heavy-duty transportation and industrial processes instead of an everyday alternative to fossil gas.
Q: What concerns do you have about the technologies? What can be done to address those concerns? 
A: Fresh Energy has several concerns about RNG:
First, because of the significant energy it takes to produce RNG and the methane leakage during the production and transportation process, in most cases injecting RNG into the existing natural gas infrastructure will not help in addressing our state's carbon reduction goals.
Second, it is currently very expensive to produce RNG. The American Gas Foundation estimates that RNG is about three to 17 times more expensive than the current market price for natural gas. In addition, the price of RNG today is often determined by the marketplace for transportation purposes which places thermal customers in competition for price with transportation customers.
Finally, the Natural Resources Defense Council (NRDC) estimates that even if we used all available materials/feedstocks, RNG and synthetic gas from ecologically-sound sources may only be able to replace 3 to 7 percent of today's gas use, again, at a much higher cost. NRDC derived this estimate from a 2019 study from the American Gas Foundation study, selecting for what NRDC considered to be ecologically-sound biogas and synthetic gas sources.
These limitations suggest that RNG end-use scenarios should be rather narrow and focused on use cases where methane leakage, cost, and feedstock are optimized.
Q: What are some potential benefits of RNG beyond greenhouse gas reduction? 
A: We see some potential in utilizing RNG to address waste streams in some landfills, agricultural residue, and municipal solid waste streams. Priority should be given to waste prevention and management practices for these scenarios, but RNG could be a short-/medium-term solution, especially if the end use is co-located and the RNG does not have to be injected into the vast natural gas system.
The best waste management practice is to prevent the waste from occurring in the first place. So, a program looking at food/solid waste should first focus on preventing or minimizing that waste in the first place as opposed to building infrastructure related to anaerobic digestion.
Similar response for agricultural and forest residue: waste management practices should be focused on limiting the production of the waste or utilizing the waste to support healthy soils or using the sources as feedstock for animals as opposed to turning to a thermal gasification process.
Conclusion
Fresh Energy sees a role for RNG in natural gas decarbonization along with other strategies, but robust regulatory frameworks are necessary. Anaerobic digestion can help decarbonize heavy-duty vehicles and industrial appliances and could be beneficial when used to address agricultural and municipal waste. Challenges such as cost and potential for methane leakage must be addressed, and there are questions about scalability.
To read the final installment of this blog series, which will focus on policy solutions for RNG from AD, stay tuned to our blog and subscribe to our newsletter. You can also subscribe to receive updates on the Bioeconomy Coalition of Minnesota.
---
Stay Informed About the Bioeconomy Coalition of Minnesota
Sign up here to receive the latest news and information regarding the Bioeconomy in Minnesota.