Coalition Sends Letter to Governor Tim Walz in Support of Bioincentive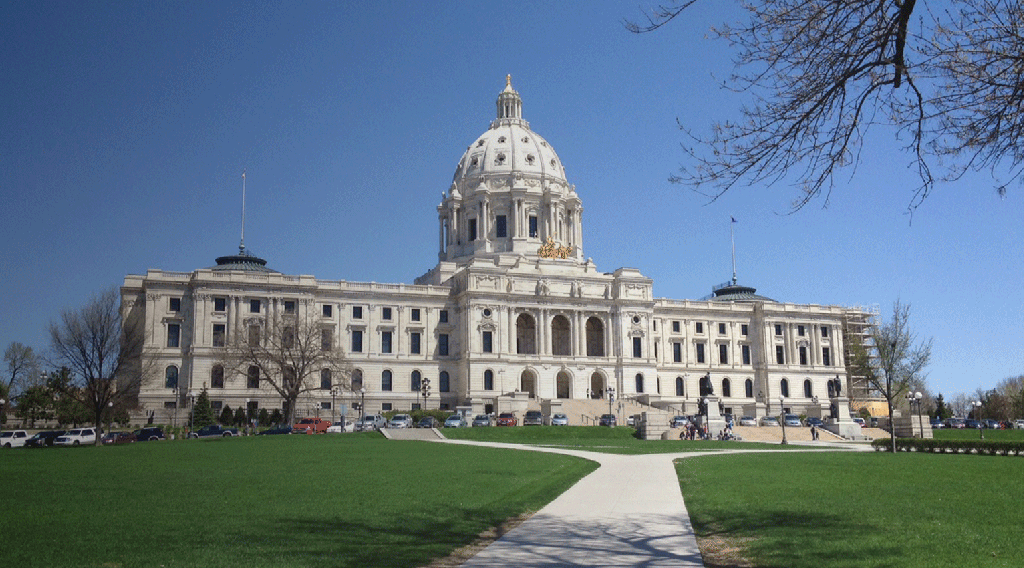 In advance of the 2020 legislative session, the Bioeconomy Coalition of Minnesota sent a letter to Governor Tim Walz to express concern over the potential funding shortfall for the state's Bioincentive Program.
Though there was positive momentum in 2019, including a modest increase in funding and the recently created Governor's Biofuels Council, funding has fallen short of what has been promised to industries that create projects in the state. To properly support these projects and realize their economic and environmental benefits, the Bioincentive Program needs about $9 million in FY 2020 and $10 million in FY 2021 (see details here).
You can read the full letter to Governor Walz below. Thanks to all our Coalition members for their ongoing support of the incentive. We will be active in the 2020 legislative session and post future updates on the Bioincentive on our website.
Letter to Governor Tim Walz from Bioeconomy Coalition of Minnesota
January 3, 2020
Governor Tim Walz
130 State Capitol
75 Rev Dr. Martin Luther King Jr. Blvd
St. Paul, MN 55155
Dear Governor Walz,
On behalf of the Bioeconomy Coalition of Minnesota, we thank you for establishing the Governor's Biofuels Council and for recognizing the critical role that biofuels play in supporting the economy and decarbonizing transportation emissions.
While good progress has been made in the last few years, we are concerned about the very real potential to lose momentum.
One pillar of our success in supporting innovation in biofuels and the bioeconomy is the Bioincentive Program, passed in 2015 by the Minnesota Legislature. In just four years, it has enabled advancements in biomass thermal energy, advanced biofuels, and biobased chemical production by seven companies and has the potential to spur even more projects. The Bioincentive Program is truly a "One Minnesota" program, supporting investment and jobs in every part of the state, adding value to forestry resources, agriculture, and municipal organic waste. It is modeled after Minnesota's successful ethanol producer payment, the program that first established Minnesota's leadership in biofuels production.
The Bioincentive Program is a performance-based incentive. It offers no upfront dollars to projects in the form of grants or loans and thus does not place the state at risk of paying for a project that fails to materialize. Instead, the company must first invest in a new project, build it, and produce eligible products. With this structure, the program is assured of paying for itself through increased jobs and economic impact in Minnesota. Analysis by the University of Minnesota Extension showed that a scaled-up Bioincentive Program that invested $25 million annually in production incentives would result in $1.5 billion in construction-related economic benefit, and more than $830 million in permanent annual economic impact. The program is a clear economic winner for the state, with a strong return on investment. You saw the benefits firsthand in your recent visits to Sappi to see their expanded renewable chemical production, and Poet to see, among other things, their new production of corn kernel cellulosic ethanol.
However, the Bioincentive Program is currently underfunded and risks jeopardizing future projects in the state's emerging industry.
In 2019, seven companies drew on the program for a range of projects around the state of Minnesota, and the requested amount surpassed the allocated funding of $1.5 million in the fiscal year budget. That meant one company did not receive about $30,000 it was entitled to according to Bioincentive Program guidance in statute. While the allocated amount in the FY 2020-21 budget has increased to $2.5 million per year, it is far below the amount required for projects that have already made investments in Minnesota.
To properly support these projects and realize their economic and environmental benefits, the Bioincentive Program needs funding of about $9 million in FY 2020 and $10 million in FY 2021, as demonstrated in the attached handout. Additional funding will likely be required in future fiscal years beyond the current biennium to continue to expand the economic benefits from this program as the state is successful in recruiting additional projects.
The Bioeconomy Coalition of Minnesota urges you to include a fully funded Bioincentive Program in the supplementary budget for FY 2021 so that Minnesota can make good on its commitment to companies that have already chosen to make investments in the state.
Additionally, the Coalition welcomes the opportunity to meet with you and explore ways to support company investments in Minnesota while growing the bioeconomy. You may reach me by phone at (612) 278-7152 or by email at [email protected].
Sincerely,
Brendan Jordan, Representing the Bioeconomy Coalition of Minnesota
Vice President of Transportation and Fuels, Great Plains Institute
With support from the following Bioeconomy Coalition of Minnesota champions:
Amp Americas
Avisen Legal, P.A.
Brightmark Energy
Center for Energy and Environment
Chippewa Valley Ethanol Company
City of Benson, MN
Conservation Minnesota
Dovetail Partners
Fletcher Trucking, Inc.
Fond du Lac Band of Lake Superior Chippewa
Gevo
Grand Rapids Area Chamber of Commerce
Guardian Energy
Itasca Community College
Koda Energy
Lonza
Poet Biorefining
Sappi
Savanna Pallets
The Bioeconomy Coalition of Minnesota brings together stakeholders across Minnesota to collaborate and grow the industry along the entire value chain from research and development to production and use. The coalition aims to position the state as a global leader in the bioeconomy by working together on a shared strategy.
The coalition is facilitated by the Great Plains Institute, a nonpartisan, nonprofit organization with a mission to transform the energy system to benefit the economy and environment.
[encl] Projected Minnesota Bioincentive Program Reimbursements
---
Stay Informed About the Bioeconomy Coalition of Minnesota
Sign up here to receive the latest news and information regarding the Bioeconomy in Minnesota.