Minnesota Opens Door for Renewable Natural Gas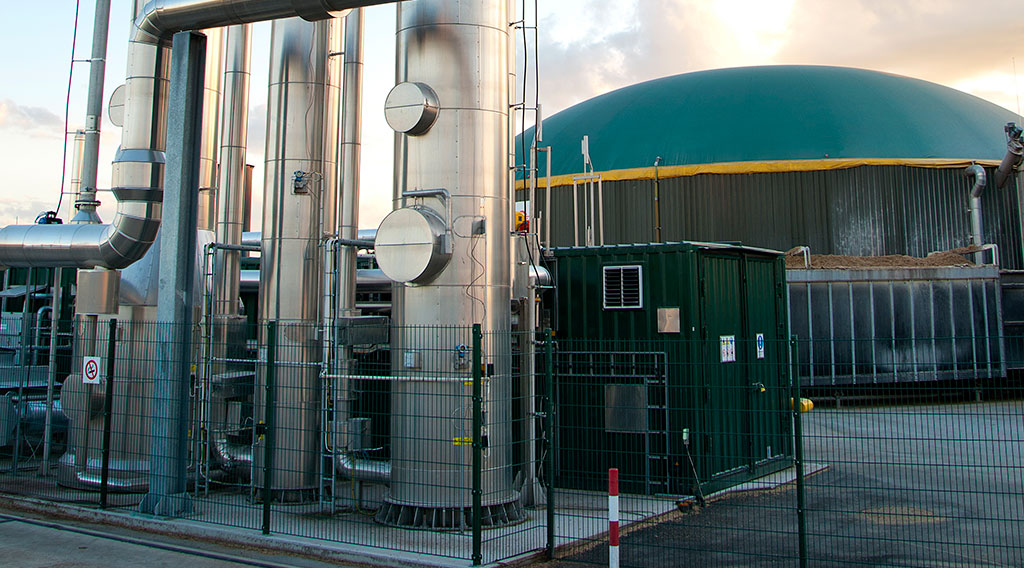 Minnesota took an important step in scaling the state's renewable natural gas (RNG) market on November 19, 2020, after the Minnesota Public Utilities Commission (PUC) approved CenterPoint Energy's interconnection petition with modifications by a vote of 5-0. The approved proposal will allow CenterPoint Energy to accept RNG into its natural gas pipelines, provided the RNG supplier meets CenterPoint's gas quality standards.
CenterPoint Energy initially filed its interconnection petition with the PUC (eDocket 20-434) in April 2020, and the Bioeconomy Coalition of Minnesota submitted comments to the PUC supporting the proposal in June 2020.
"Renewable Natural Gas is part of CenterPoint Energy's ongoing commitment to pursue innovative clean energy solutions," said Brad Tutunjian, vice president of Minnesota Regional Operations. "We are already in discussions with potential RNG producers who are interested in the opportunity to work with us to build a Minnesota RNG industry that can help diversify our energy supply, improve waste management, and boost the economy, especially in rural areas."
As described in the Great Plains Institute's forthcoming case study on RNG in a Midwestern Clean Fuels Policy, it "is produced from the gas byproduct of organic matter decomposition or anaerobic digestion and is fully interchangeable with conventional natural gas when processed to achieve purity standards. RNG can be sourced from landfills and anaerobic digesters that use manure, food waste, biosolids, and other organic materials as feedstocks. It must be compressed or liquefied before it can be used in vehicles."
Based on decision options approved at the November 19 PUC hearing, CenterPoint will be able to accept RNG derived from anaerobic digesters and landfills into its system as long as it has lower lifecycle carbon dioxide emissions than conventional natural gas. The decision will open the door for RNG producers looking to sell to compressed natural gas vehicle operators in clean fuels policy markets in California, Oregon, and other states considering policies. Additionally, it will help reduce transportation emissions, offer economic benefits in communities, and help manage organic wastes from agriculture, municipalities, and water treatment facilities.
"Recycling organic waste material into a biofuel like RNG is an exciting economic and waste management opportunity for Minnesota communities," said Hennepin County Commissioner Debbie Goettel, Chair of the Partnership on Waste and Energy, which includes Hennepin, Ramsey, and Washington counties. "To make the most of this opportunity, access to the existing natural gas distribution system is essential to ensure that Minnesota-made RNG can reach end-use customers and supply the growing market demand for this new clean energy resource."
The Bioeconomy Coalition of Minnesota works to support advanced biofuel, biobased chemical, and bioenergy projects in the state through policy, research, education, and facilitation. The Coalition sees potential for expanded production of RNG in the state having multiple benefits including expanded economic impact and jobs. We commend the PUC on taking this important step toward scaling RNG in Minnesota.
Bioeconomy Coalition partners that work on RNG including Amp Americas, Partnership for Waste and Energy, and Agricultural Utilization Research Institute also supported the interconnection petition.
Keep up-to-date with all BCM news by signing up for our quarterly newsletter.
---
Stay Informed About the Bioeconomy Coalition of Minnesota
Sign up here to receive the latest news and information regarding the Bioeconomy in Minnesota.