Minnesota's Sustainable Aviation Fuel Opportunity: Agriculture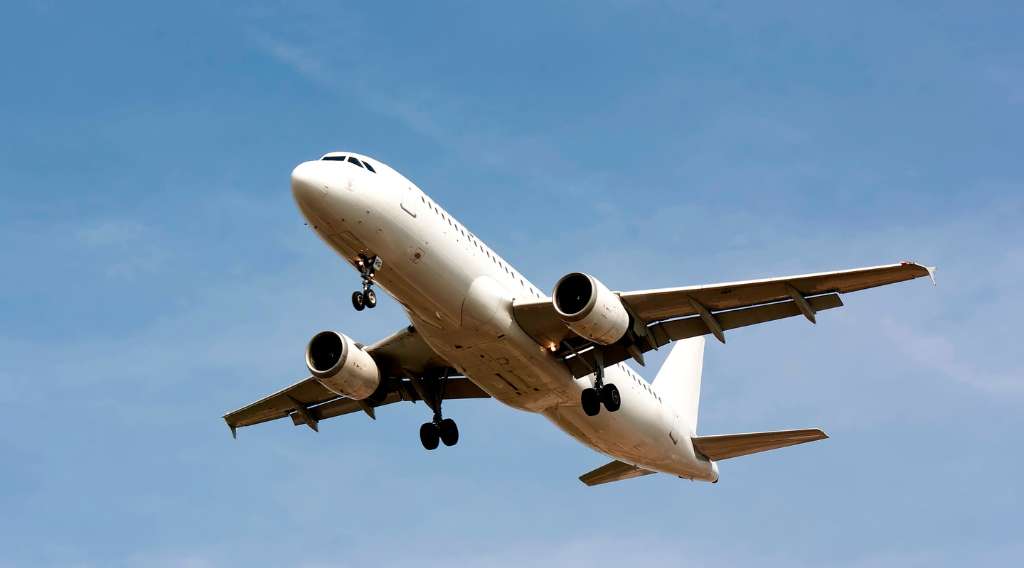 The ambitious goals being set to stimulate sustainable aviation fuel (SAF) production present multiple opportunities for Minnesota's forestry and agriculture sectors.
In part I of this series, we described the push to exponentially expand SAF production and related policy incentives. In part II, we discussed the conversion technology platforms and took a closer look at how the state's forestry sector could benefit. In this third and last installment, we examine the potential impact on the agriculture sector.
Sustainable aviation fuel market to drive oil-seed-bearing crops
Market pull from SAF demand is considered a once-in-a-lifetime opportunity for the developers of new oil-seed-bearing winter cover crops.
"The fuels market," says Colin Cureton, director of adoption and scaling for the Forever Green Initiative at the University of Minnesota, "presents a huge opportunity to scale winter oilseeds on the landscape, on the order of millions of acres in the next 10 years."
Researchers at the University of Minnesota are on the threshold of rolling out new varieties of two winter cover crops—pennycress and winter camelina—so they can be harvested early enough in the spring to plant a following crop. Right now, farmers experimenting with the crops are terminating the growth in time to plant a cash crop in the spring.
Winter cover crops provide multiple benefits addressing soil erosion, water quality, nutrient retention, biodiversity, and pollinators. "It might cost $75 to over $100 per acre to plant, manage, and terminate a cover crop," Cureton explains. "Some of the incentive programs provide $5 to $15 an acre, so it's a pretty clear reason why we only have 2 to 4 percent of the upper Midwestern landscape in cover crops."
The ability to harvest and sell the crop, however, would drive adoption.
"If we can get a significant market pull attached to these winter annual crops, it offers a market-driven scaling pathway in partnership with policy," Cureton says. "We're not going to get there without policy, but we know a market-driven strategy is probably going to be more sustainable and resilient."
Interest in the Forever Green Initiative's work got a tremendous boost this year when agribusiness giant Bayer acquired a majority interest in Cover Cress.
Bayer is a company licensing pennycress intellectual property from the University of Minnesota and its Illinois collaborators. Cover Cress is scaling up production in Illinois, aiming at supplying a low-carbon feedstock to its partners, Chevron/REG and Bunge.
Cureton says that Bayer's acquisition turned heads, and as people learned about the University of Minnesota's involvement in the crop's development, the phone began to ring.
"We received legitimate, continuing, and ongoing interest from a number of major companies—seed technology companies, global processing partners, renewable energy firms, traditional fossil fuel firms, farm equipment manufacturers, agriculture retailers, fertilizer companies, and input companies," he says. "It was a complete explosion of interest."
The partnerships that emerge from that interest in the coming year will help fund continued research to further develop these new crops. Work needs to be done to improve yields, develop earlier maturing seed varieties, and suggest best management practices.
"We're funneling the process towards long-range partnerships that we know are necessary to develop a new crop," Cureton says. "And not just a new crop, but a crop that could transform upper Midwestern agricultural systems."
The environmental benefits from pennycress and camelina are significant, and the economic benefits for farmers are clear. The advantage for potential SAF producers aiming at sustainability and low carbon intensity scores is equally clear.
Cureton points out that nearly half of soybean or corn's carbon intensity score in lifecycle assessment models comes from indirect land use change.  It is based on the assumption that any acre of production you divert into fuels encourages agriculture to be intensified someplace else by converting forests or grasslands to crops. A cover crop doesn't incur that land use change penalty, significantly reducing its carbon score.
Increased demand for vegetable oils is not new, nor dependent on SAF. Numerous oilseed crushing and refinery projects have been announced across the US, partly driven by major oil companies' embrace of renewable diesel.
In 2022 and early 2023, eight new renewable diesel refineries began production. The US Energy Information Administration estimates 2022 renewable diesel production capacity at 2.6 billion gallons per year, which could double to 5.9 billion gallons by the end of 2025 if all announced projects begin operations as scheduled.
In response to oil prices nearly doubling from the growing demand, Minnesota-based soybean crushers have been expanding capacity within the state, as well as across the state line in North Dakota.
Alcohol-to-jet as an opportunity for sustainable aviation fuel production
Alcohol-to-jet (ATJ) is one of the approved pathways for SAF that may become a future outlet for Minnesota's corn ethanol production—the fifth highest in the nation.
The emphasis on low-carbon fuels in the near term and net-zero greenhouse gas (GHG) emissions by 2050 is stimulating significant investments in carbon reduction.
One possibility gaining traction in the ethanol industry is carbon capture, use, and storage. Another effort is working to reliably quantify soil carbon sequestration and other GHG-reducing management practices on the farm to lower corn ethanol's carbon intensity score.
Ethanol producers able to monetize a lower carbon intensity score could share the value of the carbon credit with farmers, helping to incentivize decarbonization on the farm.
One member of the Bioeconomy Coalition of Minnesota, Gevo, Inc., is working hard to demonstrate that zero-emission corn-based biofuel is attainable by deploying multiple approaches.
Over the past decade, Gevo has produced millions of gallons of corn-based isobutanol at its Luverne, Minnesota, facility, which has been shipped to Silsbee, Texas for the final SAF conversion step.
In late September, Gevo broke ground 113 miles northwest of Luverne at Lake Preston, SD, on its first SAF facility. Dubbed Net-Zero 1, the facility aims to produce zero-carbon SAF in an integrated facility fermenting corn to ethanol and converting that to ethylene and hydrocarbons, mostly jet fuel.
In its news release, the company cites its vision, "in this one facility, farmers deliver sustainably grown corn feedstock, renewable wind power and renewable natural gas provide electricity and thermal energy for the facility, and high-value nutrition products, corn oil, and sustainable aviation fuel leave the gate."
Gevo's related ventures include the following:
A renewable natural gas production facility in northern Iowa using dairy manure (generally earning an offsetting negative carbon intensity score)
A sophisticated carbon tracking system utilizing blockchain verification from crop production through the plant and onto the final user
Another company with research ties in Minnesota is working to commercialize its technologies. Nevada-headquartered Comstock Inc. has licensed an enzymatic pretreatment process developed by researchers at the University of Minnesota Duluth's Natural Resources Research Institute.
The process breaks down cellulosic materials like woody biomass or crop residues into cellulosic sugars for conversion into cellulosic ethanol. In August, Comstock announced it is marketing its technology with a focus on upgrading existing first-generation corn ethanol facilities to convert forestry residuals and other lignocellulosic biomass into cellulosic ethanol.
In January, the company announced it received a $2 million grant from the US Department of Energy to demonstrate its unique pathway to produce renewable diesel, SAF, gasoline, and marine fuel by fermenting cellulosic sugars into lipids.
Those lipids are then reacted with the lignin-based byproduct of its process, dubbed Bioleum, to produce a feedstock for conversion into drop-in renewable fuels.
"Colocation of alcohol-to-jet is one of several possibilities for Minnesota," says Megan Lennon, energy and environment section supervisor at the Minnesota Department of Agriculture. "We have 14 ethanol plants, so I think the opportunity for colocation is pretty big in Minnesota."
Minnesota has the potential to lead on sustainable aviation fuel
Lennon also points to the state's exceptional agricultural productivity and biomass availability, including from corn, soybean, and wood waste, and its history of biofuel support.
"I think Minnesota is really proud of their leadership in biofuel production and use," she says. "Minnesota was the first to mandate ethanol and biodiesel in its fuel supply."
Lennon says that promoting sustainable aviation fuel is an extension of that.
"We have ag producers that are excited and legislators that I hope are excited about taking the next step beyond advanced biofuels to SAF," she says. "There's excitement and a lot of pride for Minnesota to be a leader."
About the author: Susanne Retka Schill, based in Langdon, North Dakota, is a semi-retired freelance writer who has covered agriculture and renewable fuels throughout her career.
---
Stay Informed About the Bioeconomy Coalition of Minnesota
Sign up here to receive the latest news and information regarding the Bioeconomy in Minnesota.